Home of the Warriors
Welcome to Moniteau School District—home of the Warriors! Our mission is to prepare Moniteau students to achieve their fullest potential as they face the challenges of life.
Thank you for taking the time to visit our website. We are happy to provide you with information about our district, our schools, and the excellent programs and services we offer our students. Go, Warriors!
Free Financial Wellness Sessions for Parents, Guardians, or Family Members at BC3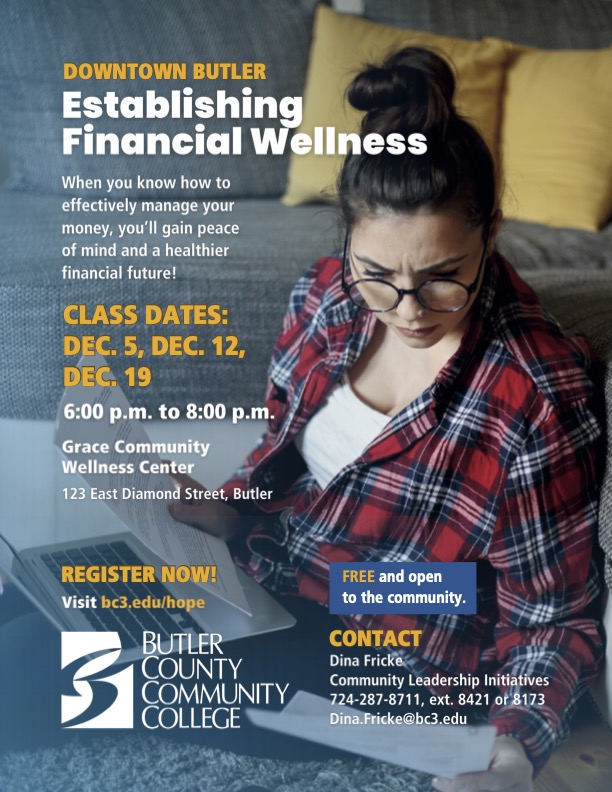 Butler County Community College is proud to offer a free three-week session on establishing financial wellness. This course can help you avoid hidden charges, fine-tune your spending, and take control of your financial future. This community offering is open to the public. Classes start on December 5 in downtown Butler. Register online today! For more information, contact Dina Fricke at (724) 287-8711 ext. 8421 or 8173.
Build Math Confidence Virtual Session
The Midwestern Intermediate Unit IV is proud to present their next virtual session of the Title I Family Engagement Series! Please join this virtual family education opportunity about building your child's math confidence in December.
Math: Promote and Build Mathematical Confidence with Your Child at Home!
December 6, 2023, from 2:30 to 3:30 p.m.
Register here
By connecting math to a variety of everyday situations and routines, families can make math meaningful and provide opportunities for children to practice what they have learned in a purposeful manner. Activities and resources will be shared that can help your child flourish into a mathematician!
Administration Office Hours
Administration Hours
7:30 a.m.–3:30 p.m.